2D Steady Conduction in a Rectangular Domain
Created using ANSYS 16.2
This module is from our free online simulations course at edX.org (sign up here). The edX interface provides a better user experience, so we recommend that you go through the module there rather than here. Also, you will be able to see answers to the questions embedded within the module there. 
This tutorial has videos. If you are in a computer lab, make sure to have head phones.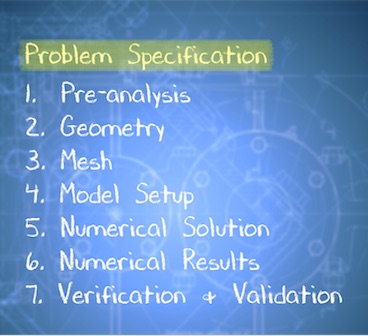 Learning Goals
In this module, you'll learn to:
Develop the solution to a 2D heat conduction problem in ANSYS Mechanical
Verify the numerical results from ANSYS 
Connect the ANSYS steps to concepts covered in 

the 

Big Ideas: Finite Element Analysis section (in the online edX course).

Handouts
Problem Specification
This module is drawn from MAE 3240 Heat Transfer at Cornell University.

(The above problem statement has been provided by Prof. Michel Louge, Cornell University.)